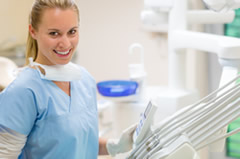 When you talk to your accountant do you have that underlying doubt that they don't really understand how your dental practice operates and the challenges dentists face?
FWD has lots of experience in advising veterinary practices in all aspects of accounting, tax and business advice. Advice on profit improvement, complemented by tax planning, and cash flow control.
Dental practice goodwill valuations.
Financial analysis of dental practice changes.
Dental practice costing systems.
If you are interested in our Dental practice accountancy services then please contact FWD.