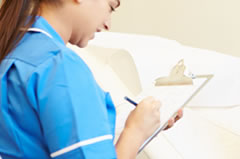 When you talk to your accountant do you have that underlying doubt that he does not really understand how your medical practice operates and the challenges medical practices face?
FWD has lots of experience in advising medical practices in all aspects of accounting, tax and business advice. Advice on profit improvement, complemented by tax planning, and cash flow control.
Medical practice goodwill valuations.
Financial analysis of dental practice changes.
Medical practice costing systems.
Our clients come from all kinds of businesses and we have a very special relationship with the NHS, medical practices, hospital consultants and Dental Surgeons. Complex issues arise in professional partnerships, medical practices in particular, FWD can help.
If you are interested in our Medical practice accountancy services then please contact FWD.