The lag between the time you have to pay your suppliers and employees and the time you collect money from your customers is a constant problem. The solution is cash flow management. Traditionally, cash flow management meant delaying payments as long as possible while encouraging anyone who owes you money to pay it as rapidly as possible. However, delaying payments to suppliers as a key strategy is a blunt instrument, often causing business relationship issues. Here are 9 super cash flow tips to help you manage cash flow in a more sophisticated manner…..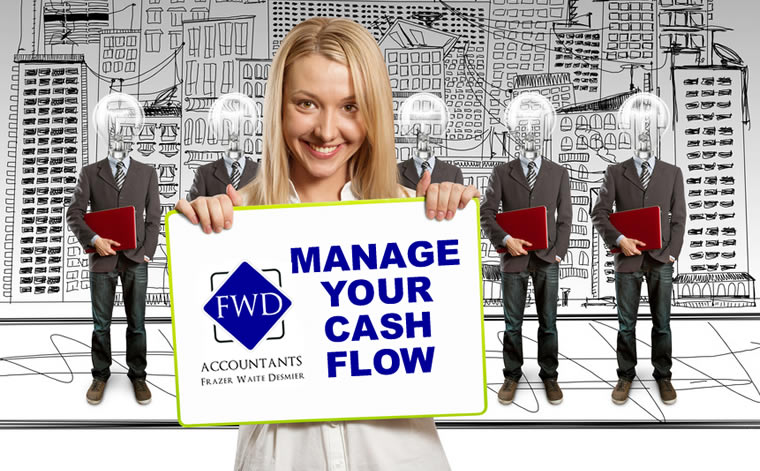 Set cashflow targets
One way of controlling cashflow is by preparing and maintaining a cashflow forecast. This can be updated weekly, to provide an accurate outlook for the next six to 12 months. Setting targets for the credit controllers and staff is an excellent way to ensure it is given the attention it deserves.
Agree clear payment terms
Establishing clear payment terms from the outset is important. If you don't start off knowing what your payment terms are, it is difficult to know when you are going to get paid. If you don't know when a payment is overdue, how are you going to manage your cashflow?
Invoice quickly
When you invoice determines when you get paid! Issuing your invoice by email will mean it will get there immediately and you will have a record of it being sent.
Make payments easy for customers
Making payments should be made as easy as possible for your customer. Try to avoid being paid by cheque as it will result in delays before the money arrives in your bank account. Plus it's too easy for customers to say "it's lost in the post" or "the dog ate it".
Give clear instructions for BACS payments (including a clear reference number for the payment).
Consider using continuous authority to take payments automatically.
Some electronic invoice systems have built in Paypal functions (click and pay)
Consider news methods of payment (gocardless.com, Paypal Here etc)
Do periodic payment packages
Ensure good cashflow by offering periodic payment packages (eg a fixed number of hours each month are billed in advance)
Use technology to manage cashflow
Technology can make it much easier to manage cashflow. Cloud-based accounting and packaged such as Sage can be a big time saver, freeing up time and keep a better track of business cashflow.
Do not focus on profit, focus on cashflow
Most companies do not have a solid cashflow plan, despite having forecasts of profit for years ahead. If your cashflow is good, your profit will tend to be good
Train an employee to monitor your cashflow
Allocate a dedicated person to track the money going in and out.
Keep the bank informed
Keeping the bank informed over any unforeseen outgoings and changes in forecasts, is crucial. If you see anything unexpected, let the bank know so there are no shocks – the bank will appreciate that.
Contact FWD Accountants
Contact FWD Accountants if you would like some advice on managing cashflow.