Frazer Waite Desmier is a firm of Accountants in Heywood, Greater Manchester
Our practice deals with clients ranging from private individuals through to large companies. We pride ourselves on our efficiency, personal service and tailor made solutions. Our aim is to provide accounting, taxation, self-assessment, VAT, payroll and bookkeeping services to both new and established businesses in the Rochdale, Greater Manchester, Halifax, West Yorkshire and surrounding areas. Our services are tailored to match your individual requirements and are delivered to you in a thorough and professional manner.
We can provide ongoing support via the telephone, email or at your premises. Whether your enquiry is large or small, we take the time to answer it in plain English that is easy to follow and understand.
We can also help with business start ups, whether you are a sole trader or a larger concern. Our aim is to make the whole process a simple one, working together to build your business. Call us today on 01706 627127 or email us to arrange a free no obligation appointment at either your place of business or our office.
Trade specialisms
When you talk to your existing accountant, do you have that underlying worry that they don't really understand how your business operates and the particular challenges your business faces? We have experience of numerous trade specialisms, including Landlords, doctors, dentists and veterinary surgeons who can all benefit from our services. Everything from tax issues to succession planning.
Submitting UK personal tax returns or 'self assessment tax returns' often seems like a daunting task. The HMRC does provide pointers and limited help and there are websites to help, but there are still lots of grey areas. It's always a good idea to get added help completing your personal tax return. more…
Overseas Property and Managing Overseas Assets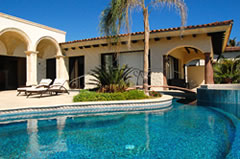 If you own or are considering buying property abroad as an investment, you will want to be sure you pay the least possible tax on the rental income. We are specialists in this field, providing expert tax services for property investors around the world. more…